Home » Port Authority® Ladies Short Sleeve Easy Care Shirt
Port Authority® Ladies Short Sleeve Easy Care Shirt
ITEM# L508
Specifications:
55% Cotton, 45% Polyester
Sizes XS-6XL
Open Collar
Dyed-to-match buttons
White, Athletic Gold, Texas Orange, Red, Burgundy, Coffee Bean, Light Blue, Navy, Classic Navy, Steel Grey, Purple and Black have a Light Stone contrast neckband.
Light Stone and Royal have a Classic Navy contrast neckband.
Dark Green has a Navy contrast neckband.
Wrinkle Resistant
Color Options:
Strong Blue (pictured)
Athletic Gold
Classic Navy
Dark Green
Light Blue
Navy
Steel Grey
Texas Orange
Yellow
Black
Clover Green
Deep Berry
Light Stone
Purple
Stone
Tropical Pink
Bright Lavender
Coffee Bean
Hibiscus
Maui Blue
Red
Ultramarine Blue
Burgundy
Court Green
Light Pink
Mediterranean Blue
Royal
Teal Green
White
Color Options:
Anthletic Gold
Classic Navy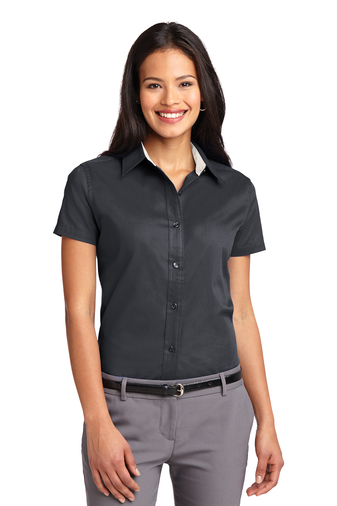 Dark Green
Light Blue
Navy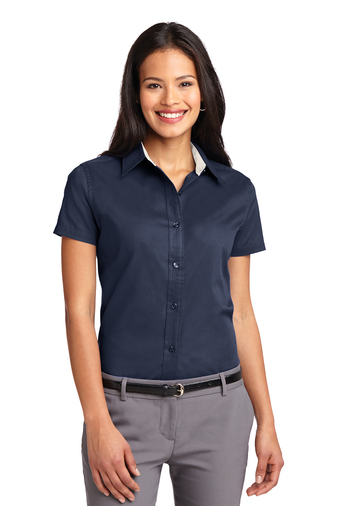 Stone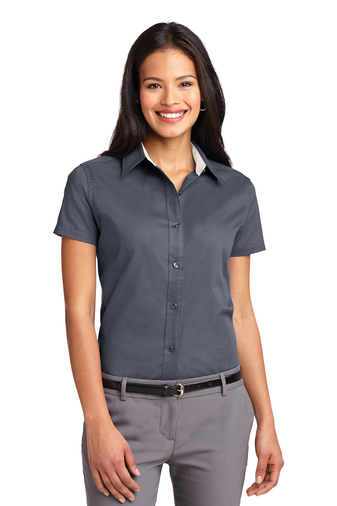 Texas Orange
Yellow
Strong Blue
Didn't find what you had in mind for your company shirts? Just the Right Stuff has hundreds of options to chose from when looking for your custom corporate apparel.
What do our customers say?
The Furniture we received is exactly what we saw on the website and we couldn't be any happier!
Copyright © 2019 Just the Right Stuff.
Web Design by Syracuse Design Group